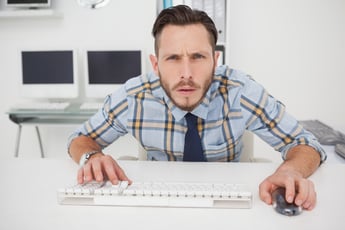 We asked ChatGPT: Which Retirement Certification is right for you?
Here's the answer.

It is difficult to definitively say that one retirement certification is 'better' than the other. The two top designations are the Retirement Income Certified Professional (RICP®) and the Retirement Management Advisor (RMA®). In terms of the areas of Focus, Content, Requirements, and Credibility they each have their differences which may make one more suitable for a particular individual or situation.
In terms of Focus, the RICP® certification focuses specifically on retirement income planning, while the RMA® certification covers a more broad-based range of retirement planning topics which include:
Estate planning
Tax planning
Investment management
For the curriculum Content, The RICP® program includes a wide range of retirement income planning topics, including Social Security, pensions, annuities, and tax-efficient retirement income strategies. These same topics are also covered by the RMA® certification but in less detail.
In terms of Requirements, the RICP® can take 6-12 months to complete and the certification requires candidates to complete three courses and pass three exams. The RMA® program may be completed in as little as 4 months and requires candidates to complete two courses and pass one single exam.
If we are looking at the Credibility aspect of each of these programs, both are highly respected. The RICP® certification is offered by the American College of Financial Services which is a highly regarded institution in existence for over 90 years. The RMA® certification is offered by the Investments & Wealth Institute a newer and highly respected organization.
To earn the RMA® certification, advisors must complete a rigorous course of study that covers a wide range of topics related to retirement planning, including retirement income planning, investment management, tax planning, and long-term care planning. Applicants for the RMA® designation must also have at last 3 years of experience working in the financial services industry.
Ultimately, the efficacy of either certification depends upon the needs of the individual financial services professional and their client base. Both certifications are recognized and respected by the financial services industry and are helpful for financial professionals to differentiate themselves in a competitive marketplace. It may prove beneficial for a financial professional to hold both certifications, as each one provides unique knowledge and skills which will enhance the ability to provide thorough, comprehensive retirement planning advice.

In summary (not part of the ChatGPT response), whether the RICP® certification is better than the RMA® certification will depend on your individual preferences. If someone is specifically interested in retirement income planning with a detailed, comprehensive curriculum and multiple exams, then the RICP® certification may be the wiser option. However, if you are looking for an understanding of critical retirement demographics/trends, the evolution of retirement approaches with an understanding of behavioral science, methods of assessing retirement readiness and risk management, successful strategies for goals-based planning, lending and investment vehicles which specifically deliver sustainable retirement income plans; then the RMA® certification is the clear winner.