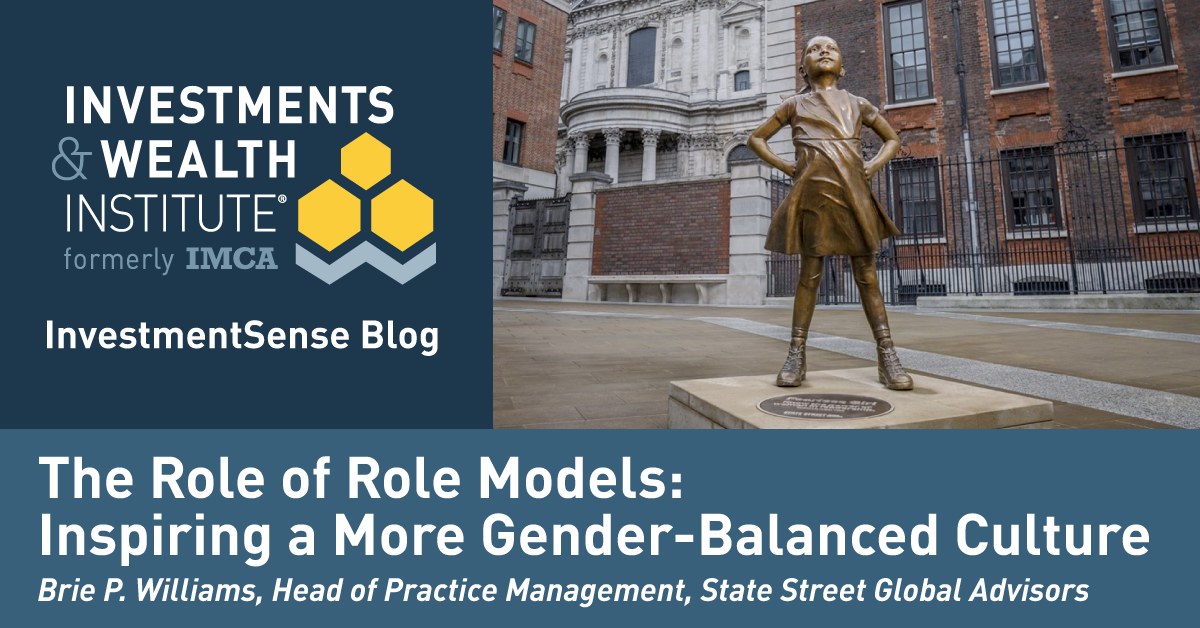 Originally published here by SPDRS.COM.
International Women's Day is celebrated annually, today, on March 8. In celebration and support of International Women's Day the Investments & Wealth Institute is proud to have Brie P. Williams, Vice President of State Street Global Advisors and Head of Practice Management for the Global SPDR Business as a guest blogger on this important topic.
Anniversaries have a way of reminding us about what and who we truly value in our lives. With International Women's Day on the calendar this month, I'm reminded of colleagues who have influenced my own career. More importantly, I'm reminded of the crucial role that we all play as mentors, coaches and sponsors, helping to groom a diverse talent pool throughout our industry.