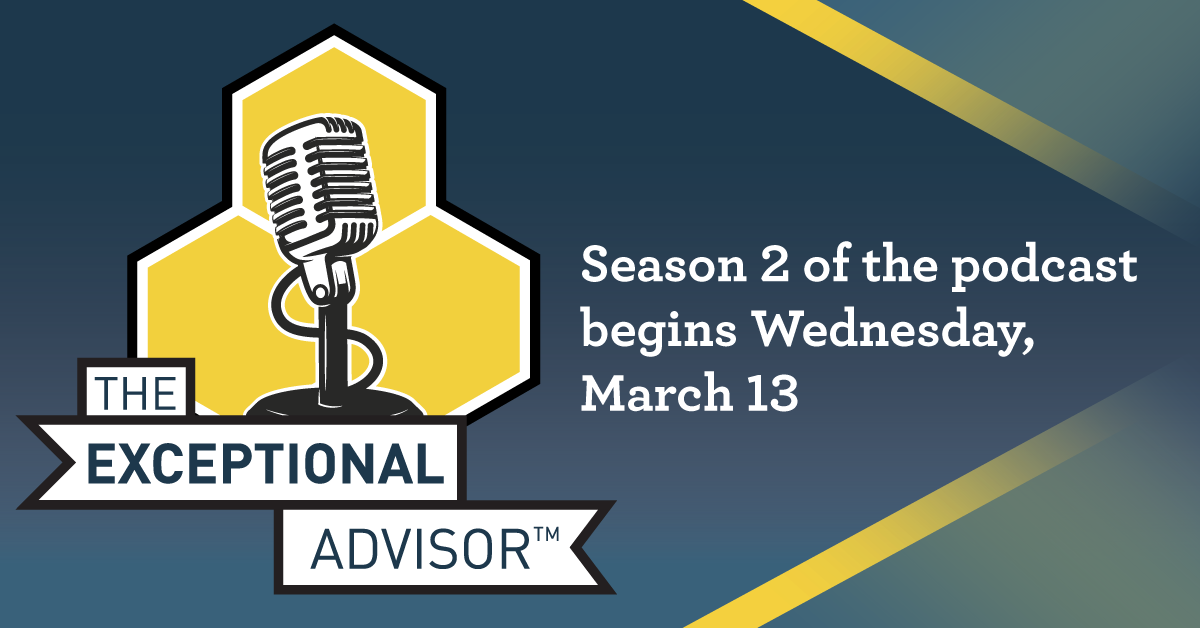 Last October the Investments & Wealth Institute (formerly IMCA®) launched the Exceptional AdvisorTM Podcast series featuring interviews with top practitioners and industry experts. This week the Institute is proud to launch season two!
-----
Season two will continue to focus on wealth, retirement and investment management topics. The podcast provides financial professionals the latest information on how advisors can better serve their clients, differentiate themselves from the competition, and improve their ability to communicate the competencies that make them exceptional. Listeners will continue to enjoy interviews with some of the world's leading financial services experts and practitioners.
Season two begins Wednesday, March 13. Listen to the Exceptional Advisor series on iTunes, Spotify, and SoundCloud or at InvestmentsandWealth.org/podcasts.
The Exceptional Advisor podcast is part of a larger Exceptional Advisor Initiative launched by the Investments & Wealth Institute earlier this summer. The initiative builds on the attributes of an Exceptional Advisor as defined by recent Institute and AbsoluteEngagement.com investor research that shows clients value a strong understanding of what they want and need, meaningful guidance, advanced expertise, and high ethical standards.

____________________
Season one: 17 episodes focused on wealth management and retirement management topics including: Philanthropic Advising for the High-Net-Worth Client, Impact Investing, Serving the Unique Needs of LGBTQ Clients and Estate Planning, The Role of Annuity Products in Retirement Planning, Key Life Stages for Clients in Retirement and Trusts among others.