This spring nearly 2,000 investment and wealth management practitioners from around the world will gather for the Investments & Wealth Institute® (formerly IMCA) 2019 Annual Conference Experience (ACE), May 5-9, 2019 at the ARIA Resort in Las Vegas.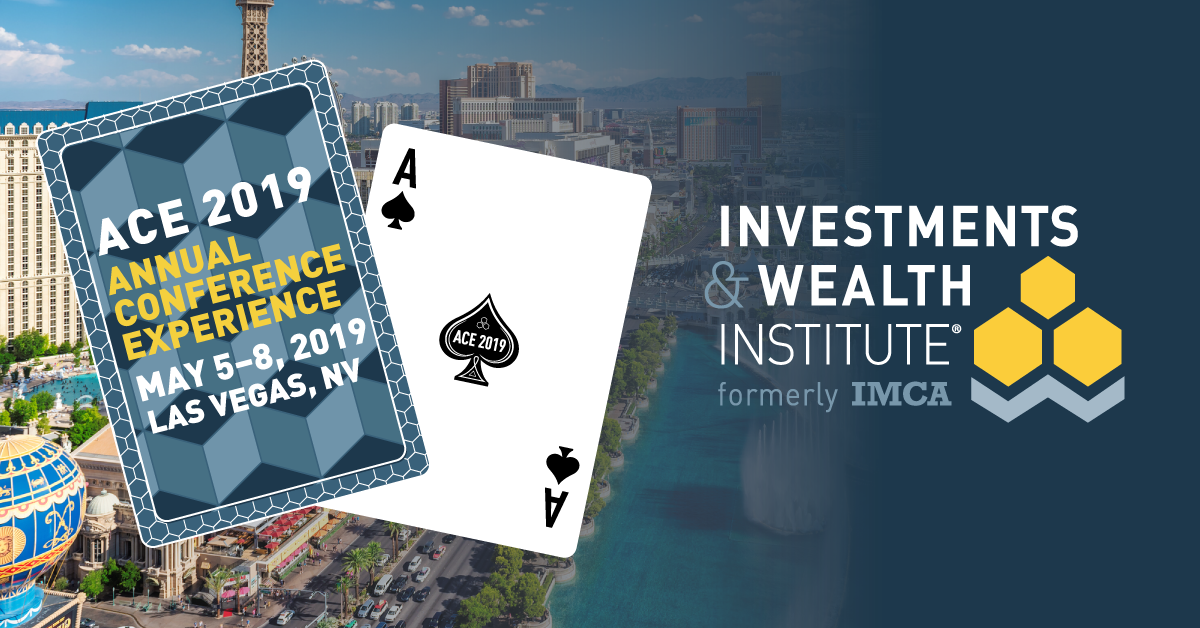 This year's conference will feature the youngest tenured professor at Wharton, organizational psychologist and New York Times best-selling author Adam Grant. He has been recognized as a top-rated Wharton professor for four straight years, distinguished as one of the world's 10 most influential management thinkers, and has been listed on Fortune's 40 under 40.
Also featured is Raghuram Rajan, the Katherine Dusak Miller Distinguished Service Professor of Finance at Chicago Booth. He was the 23rd Governor of the Reserve Bank of India between September 2013 and September 2016. Between 2003 and 2006, Dr. Rajan was the Chief Economist and Director of Research at the International Monetary Fund.
ACE is a preeminent educational event for advanced investment and wealth management practitioners that combines ivy-league quality education with practical application. The ACE program offers seven general sessions, and more than 50 super sessions, workshops, breakout sessions, and labs, organized into six educational tracks:
Investment Management
Wealth Management
Retirement Management
Advanced Business Strategies
Institutional Consulting
Center for Distribution Excellence
New in 2019, ACE will offer attendees a series of labs for "deep dive" content exploration, and interactive, facilitated learning.This is a "don't miss" event for all investments and wealth professionals!
Join us in Las Vegas for ACE–2019! Registration is now open for Annual Conference Experience. For detailed event information, visit the Annual Conference Experience event web page. Early-bird pricing ends March 1, 2019.Wharton's Adam Grant and Chicago Booth School's Raghuram Rajan will Headline ACE 2019–A "Don't Miss" Event