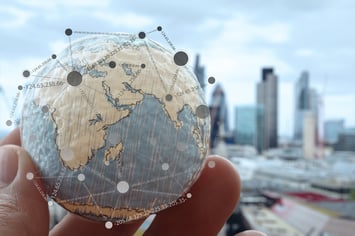 We are thrilled to share with you some exciting news! Investments and Wealth Institute is expanding the global footprint of the CIMA® certification, now to include Africa! Read the press release here! Currently active in Australia and Canada, we are excited to be expanding the program to reach more professionals internationally.
The leading professional association for investment consultants and wealth management professionals, the Investments & Wealth Institute (the Institute), has entered into a collaboration with South Africa-based City Financial Training Company and the University of Chicago Booth School of Business to formally bring the highly regarded Certified Investment Management Analyst® (CIMA®) Certification to Africa.
The Institute's Certified Investment Management Analyst® (CIMA®) and Certified Private Wealth Advisor® (CPWA®) certifications maintain accreditation by the ANSI National Accreditation Board (ANAB) under an international standard for personnel certifiers (ISO/IEC 17024).

Endorsed by the Association of Professional Fund Investors (APFI), the CIMA® qualification prepares individuals to offer clients superior investment advice and portfolio construction strategies, setting them apart as experts in their field.

Our ongoing relationship with APFI is a big reason the Africa opportunity happened. The partnership between APFI and the Investments and Wealth Institute is key to the grass-roots international growth occurring for financial certifications.
The Institute's global reach also extends to The CIMA Society of Australia which is an affiliate of the Investments and Wealth InstituteTM. Portfolio Construction Forum is the CIMA Society's strategic partner in the management and delivery of CIMA certification and accredited continuing education services in Australia and New Zealand.
In addition to the CIMA Society of Australia and the newly announced CIMA Africa program, the Institute supports its Canadian members in various ways, including a special ACE Academy 2023 session called 'Wealth Management Best Practices for Canadian Independent Professionals.' Led by industry expert John Bowen, CEO of CEG Worldwide, this session is designed specifically for our top Canadian advisors and professionals seeking to build preeminent advisory practices.
While the Institute is based in the United States, many Institute offerings are relevant to investment advisors and wealth managers working in Australia, Canada, and the 36 other countries where our 17,000+ members and certificants work and live. We look forward to serving more international members soon!