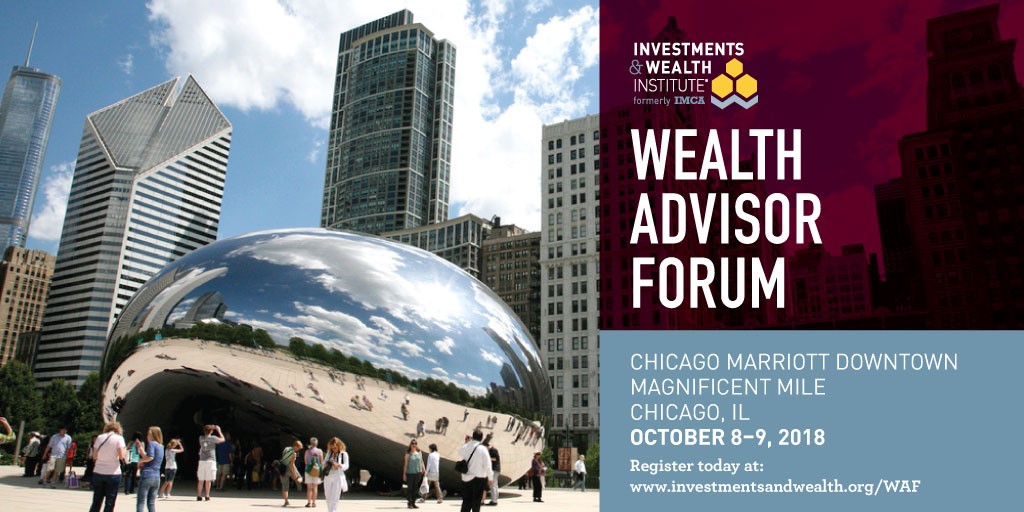 As a wealth management professional you know the more money a client has, the more work it takes to maintain, preserve or grow those assets. High-net-worth (HNW) clients have unique needs and goals. Advisors with the advanced expertise and knowledge can add significant value for these HNW clients by addressing their particular needs. The upcoming Investments & Wealth Institute
®
Wealth Advisor Forum,
Oct. 8–9, 2018 in Chicago is designed to provide insight, effective strategies, and real-world tools to help financial professionals distinguish themselves among those that serve HNW and ultra-high-net-worth (UHNW) clients. The Wealth Advisor Forum will provide attendees the opportunity to learn from leading industry experts and practitioners. The event will feature more than 18 of the nation's leading experts in sessions on topics such as:
Not Business as Usual: Populist Politics, New Media, and Trumpland – Howard Fineman, NBC News
The Truth Machine: The Blockchain and The...