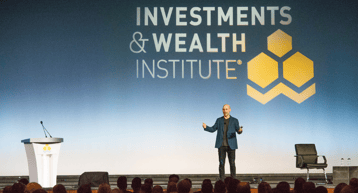 Like the namesake of my hometown in Arizona, the conference-planning industry is still rising from the ashes of the pandemic. Anyone who has delivered in-person events has been monitoring the evolving trends as to how conferences are delivered during our "new normal." In the advice industry alone, we've seen various innovations, including outdoor expositions, hybrid live and livestream programs, and fully on-demand programs. In-person events range from intimate, invite-only gatherings to large-scale conventions.
Some programs draw lots of attendees – like Schwab's Impact conference, which re-surfaced last Fall after three years and a merger with TD Ameritrade. Others are still waiting for the rebound. According to a recent survey by the American Society of Association Executives, professional member conferences in 2022 experienced a 30-40% drop in attendance over 2019 numbers.
So, what does this mean for the future? Four trends seem evident:
1) Technology has enabled professionals to learn and participate in a variety of ways, and ease of access has generally caused a spike in learning.
2) In-person interaction cannot be replaced. We are social animals by nature, and the pandemic has made us even hungrier for making such unique connections when learning and networking.
3) Most professionals will never attend as many multiple, in-person conferences per year as they have in the past. (See trend number one.)
4) Finally, providing content is no longer enough. How it is delivered and the feeling you walk away with are now the primary differentiators.
Investments & Wealth Institute hosted 118 programs in 2022. This is twice the number of programs we delivered in 2019, and the increase has been almost entirely via online education. Still, between our executive education programs, seminars and live conferences, we hosted about a dozen in-person programs in late 2021 and throughout 2022.
We continue to evolve our conference-planning strategy. Here are five innovations we are implementing at the 2023 Investments & Wealth Institute Annual Conference, ACE Academy, to strengthen our position as the most relevant provider of education and credentials to address contemporary investment and wealth management challenges:
1) Technology to Expand Access to More Learning—We will launch a new Learning Experience Platform to support a library of one-hour "micro-courses," short-form courses developed in partnership with specialty providers of education, and long-form courses on key topics such as Private Markets for Advisors. This platform will make it easier for conference attendees to "dive deeper."
2) Tailored Experience—One size does not fit all. Many attendees don't want to be pressed against a mob of other attendees, and prefer a more intimate executive education format of learning. For these learners, we offer pre-conferences, conferences-within-a-conference, and on the final day of ACE Academy, we are offering three, two-hour ethics workshops: one for CFP professionals, a second one that is entirely interactive, and a third that is delivered by a University Ethics professor. For IWI Elite tier members, there are several special events and VIP functions with authors and speakers.
3) "Bricks and Clicks" Options—Nearly all sessions are video-recorded, repackaged, and available online and on demand. Registration for the in-person event includes access to this on-demand product, or professionals may elect to register for the on-demand product only. This allows one to economize time and attend those sessions that work best for them in person, while saving others for review on a mobile device or desktop.
4) Money-Back Guarantee—Few conference organizers stand behind their product like we do. Investments & Wealth Institute net promoter scores for its live events average over 55 (for comparison, the Apple iPhone has a NPS of 50). We know with certainty that if advisors attend one of our conferences, they will come back. We began offering the money-back guarantee on our conferences in 2013; to date, we have had fewer than a dozen who have requested a refund.
5) 100% Peer-Directed Content—To remain relevant and address topics of interest to the profession we serve, conferences programs are designed by practitioners, for practitioners. We have begun to feature crowd-sourced content at our programs, in shorter 20-25 minute segments — called "EdTalks." This is in addition to the online "micro-courses" that offer one hour of CE each. In addition, unlike most advice-industry conferences, presentations that are delivered by product or service companies have been peer-reviewed and selected on their merit—and we are committed to balance a program like ACE Academy with no more than one in four sessions from a product or service provider.
For ACE Academy (actually, all of our in-person and virtual programs), we aim to deliver Ivy league-quality education, with practical education. Our staff and volunteers continue to innovate and provide exceptional experiences for our members, tailored to fit their needs around learning and connecting, with an emphasis on actionable ideas to benefit their practice and their service to clients.