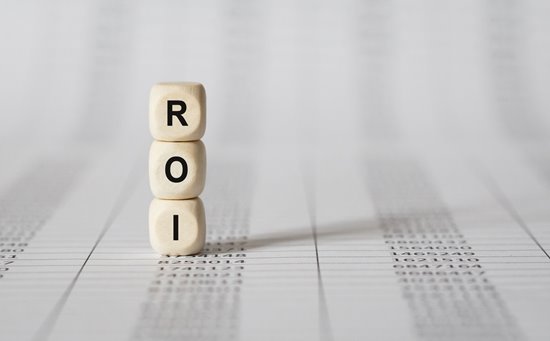 As investment and wealth management professionals, you understand the importance of determining the right investment choices based on the goals and aspirations of your clients. Determining the right investment of your time and resources for your professional growth and business is a completely different animal. With the industry's abundance of "alphabet soup" certification options, and your finite amount of time and resources, how do professionals choose the right certification to grow their advising business and best benefit their clients? The latest issue of
Investments & Wealth Research
(Issue 3, 2018) explores this topic and provides direction.
Focused on measuring advisors' return on investment through voluntary, advanced certification, the issue looks closely at recently conducted research that has shown demonstrable value-add for those
Certified Investment Management Analyst®
(CIMA
®
) and
Certified Private Wealth Advisor®
(CPWA
®
) professionals (not only for advisor earnings, but in client satisfaction as well).
Research studies conducted by the Institute with the Aite Group, AbsoluteEngagement.com, Human Resources Research Organization, and Cerulli Associates (Cerulli research was in partnership with Janus Henderson Investors) shows that advisors earning the
Certified Investment Management Analyst®
(CIMA
®
) and
Certified Private Wealth Advisor®
(CPWA
®
) certifications are likely to be working within high-performing teams at firms where high-net-worth (HNW) clients value the knowledge demonstrated through their advisor's certifications.
1
These HNW clients also take advantage of the full array of services these advisory teams provide. The research also shows advisors and HNW clients both benefit from stronger advisor-client relationships, where clients feel that advisors understand their needs (High Performing Teams study, 2017).
While clients clearly find worth in the knowledge their advisor's designations provide, advisors also see a return on their personal investment in advanced certification. Study results show that CIMA and CPWA certified professionals:
Are more highly educated. 37 percent of advisors who earned the CIMA credential hold a graduate degree versus24 percent of non-CIMA certificants (Aite Group, 2017).
Hold multiple designations. 77 percent of CPWA professionals have earned at least two designations compared to 43 percent of the advisor professionals who do not hold either a CPWA or a CIMA certification (Aite Group, 2018).
Report greater career satisfaction. 47 percent of CPWA-certified advisors reported being satisfied with their careers compared to 21 percent of non-CPWA advisors. Among professionals who strongly agree that CPWA certification was worth the time and effort, 77 percent reported high career satisfaction (Aite Group, 2018).
Earn more. 12 percent of CIMA advisors and 17 percent of CPWA advisors reported incomes of more than $380,000 vs. 3 percent for non-CIMA professionals and 7 percent for non-CPWA professionals (Aite Group, 2017, 2018).
Contribute to a team. 30 percent of wealth management firms, with at least one CPWA advisor, reported revenue growth of more than 10 percent over the prior five years versus 18 percent for firms without a CPWA advisor (Aite 2018).
Have increased productivity. 26 percent of teams with a CIMA professional experienced more than 10 percent revenue growth over the past five years compared to only 18 percent of teams without a CIMA professionals (Aite 2017).
The research also assessed the needs of high-net-worth clients, who overwhelmingly responded that they want their advisors to meet a rigorous set of standards set by an objective third party for professionals to achieve and maintain their designations. Three quarters of clients surveyed also said that if they were to look for a new wealth manager today, an advanced designation would be an important factor.

"These studies clearly show that advanced certifications are worth the investment for advisors and make a significant difference to the advisor, the team, the firm, and most importantly, the clients they serve," added Devin Ekberg, CIMA ®, CPWA ®, CFA ®, managing director of education, Investments & Wealth Institute. "The demonstrated level of experience, education, ethics, and resulting superior performance among CIMA and CPWA professionals compared to other advisors is significant, and reflects the quality and standards of the certifications, as well as the high level of professionalism of the individuals who earn them."

Investment professionals know that when helping clients invest there are several factors to consider other than cost. While advanced education and the pursuit of voluntary credentials is a personal and professional decision, the objective survey data from the most recent issue of Investments & Wealth Research suggests the investment in achieving and then maintaining the CPWA and CIMA certifications are well worth that investment.
-------------------------------
For more information on how to become a CIMA and/or CPWA certificant visit InvestmentsandWealth.org
To read the full report: (Issue 3, 2018)