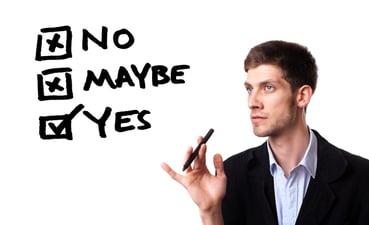 So, you have arrived at the conclusion that Investments and Wealth Institute's ACE Academy 2023 in San Diego might be an event you don't want to miss. But you find yourself asking, who's going to be there and is it worth it for me to attend?

Bold statement here, but it's ABSOLUTELY worth it!
Why the Bold Claim?
As mentioned by Sean R. Walters, CAE, Chief Executive Officer, the Institute's net promoter scores (NPS) for live events averages around 55. This represents very positive validation by attendees as to the quality of our events. Our latest Masters Forum conference in Scottsdale, Arizona, scored a WHOPPING 75 NPS. We stand so strongly behind our NPS that we offer a money-back guarantee on our conferences. And since 2013, we have had fewer than a dozen who have requested a refund.
But don't let this alone convince you --
The 2023 ACE Academy conference agenda – is PACKED with Goodies
Sunday starts off big, but with a start time of 3 pm, you can get your travel legs under you. Start earning your CE credits right off-the-bat. Choose to attend either a pre-conference workshop on the challenges and opportunities in private markets, sponsored by Invesco, or a pre-conference workshop on how to build a purposeful and profitable business, sponsored by Thrivent. You might be invited to attend our VIP reception that evening, but if not, don't worry -- there are plenty of great restaurants to choose from near the hotel in the Gaslamp district where you can grab a bite. (Want to know my favorite restaurant in the area? Ask me when we are in San Diego)
Before you know it, it's Monday and you better buckle up! The conference gets into full gear with TONS going on this day. The opening keynote is Jeremy Siegel, PhD, Professor of Finance, Wharton School of the University of Pennsylvania, and he is sure to be a crowd pleaser with a relevant topic, "Can the Economy-- and the Markets-- Survive the Fed's Mistakes?" Next up are the Super Sessions, then a Women in Wealth Luncheon, Ed Talks, awards ceremony, and wrapping up the day is a reception in the Exhibit Hall. Still up for a little socializing? San Diego has some late-night eats that are worth checking out.
Tuesday, grab some complimentary coffee and breakfast and get ready for another action-filled day. The General Session starts at 8am and Michael Kitces, MSFS, MTAX, CFP®, CLU, ChFC, RHU, REBC, CASL, Chief Financial Planning Nerd, Publisher, and Podcast Author is sure to delight. Later, find your conference track (there are five being offered—investment management, private wealth, retirement management, behavioral science, and independent practice) and head to your breakout sessions. The day concludes with a General Session and reception. By now, you might be asking, is it time to relax? We thought you might-- here are 12 relaxing things to do in San Diego.
Wednesday, the last conference day, wraps up similarly to the rest of the week. Grab your coffee and head to the closing keynote with Anja Manuel, Executive Director, Aspen Security Forum, Co-Founder, Rice, Hadley, Gates, & Manuel LLC, whose presentation is - "Helping Business to Navigate a Complex World." This day comes to an end quickly with two Ethics Learning Labs. By noon, you can be head to the pool at the Marriott Marquis San Diego Marina or if you're a baseball fan, catch the Cincinnati Reds at San Diego Padres game at 1:10 pm.
Now that we've discussed all the conference has to offer, let's not forget some of the fun stuff on-site. Enjoy golf? Maybe a little competition? There will be a golf simulator (with a donation to the IWI Foundation) plus prizes and giveaways. And, don't forget to get your FREE headshot and update your Institute member profile – we are getting ready to launch Investmenthelp.org our web-based tool that matches investors with advisors.
Finally, we will be announcing the location of next year's annual conference. Get excited about 2024!

We hope you'll make the decision and join us at this Investments and Wealth Institute's annual conference experience, ACE Academy 2023! See you there!